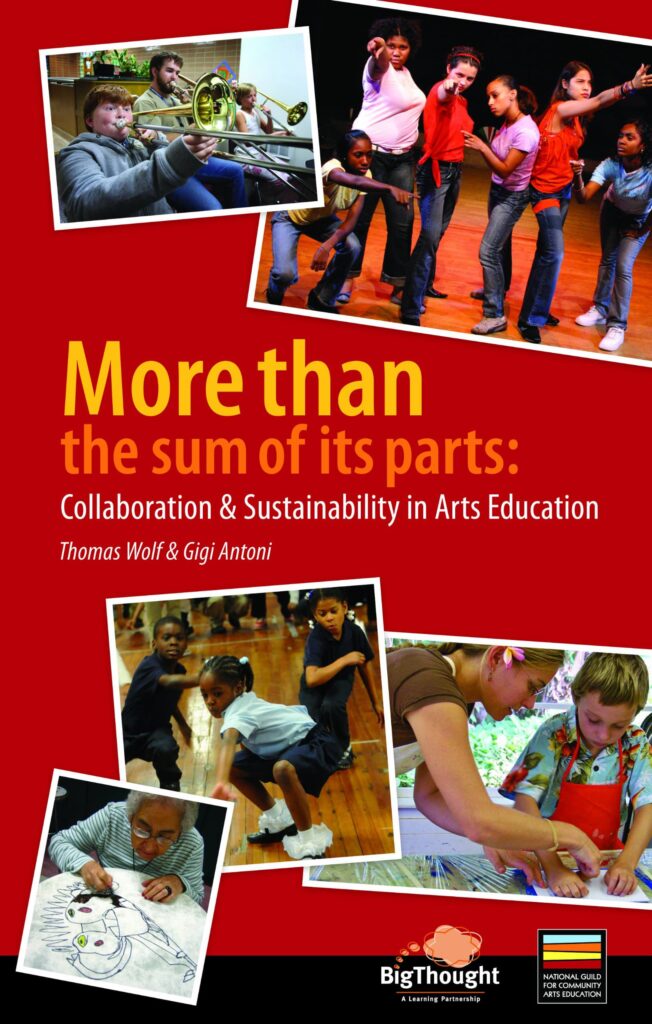 Written by seasoned practitioners Thomas Wolf and Gigi Antoni, the new book More Than the Sum of Its Parts: Collaboration & Sustainability in Arts Education is a primer on how organizations that offer arts education and creative learning programs can initiate, enter into, and support long-lasting partnerships.
Vibrantly illustrated and presented in an easy-to-read format, the new book describes the theory and practice underlying various levels of collaboration—from organizational partnerships to mergers to community-wide systems. It offers inspiring, real-life examples of thriving arts education partnerships from communities of all sizes throughout the US.
More Than the Sum of its Parts, which is jointly published by the National Guild and Big Thought, is available as a free download. Printed copies may be purchased from Amazon.