At this time of year it has been our tradition to reflect on the most meaningful arts experiences we've had during the year as a way of recognizing the centrality of creativity in our lives and livelihoods. This year, the usual celebratory pass feels inadequate, given all that has shaped and reshaped our world over the past 12 months. We therefore would like to share with you a series of brief and not-so-brief reflections on the milestones that have marked our lives over the past year. There are exits, entrances, and tectonic shifts in our understandings of the world. Our hope is to offer a sense of peace and resolve in this time of anxiety and change.
Contributions
Erin Gold, On Memorials: A Meditation on Memorialization, Grieving, and the Arts
Joe Kluger, Circle of Life
Alan Brown, A Dignified Exit
Dr. Thomas Wolf, It is Wonderful to be Back
Dr. Dennie Palmer Wolf, Esperanza
Alan Kline, On Death and Music
Megan Bander, Material and Memory
Kathleen Hill, Sharing Broadly and Boldly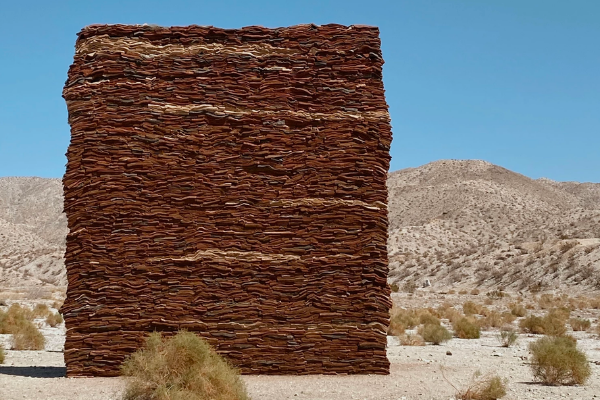 ---
Circle of Life
By Joe Kluger
The COVID-19 pandemic has been devastating to the 800,000+ in the U.S. who have lost their lives (so far) and disruptive to all of our personal and professional lives. This has been a year of transitions in the arts, as we navigated from a complete shutdown to the gradual resumption of live arts activities. For me, this segue was punctuated by the emotional passing of theater legend Stephen Sondheim and the inspiring introduction of Astral Artists' 2021 National Auditions Winners.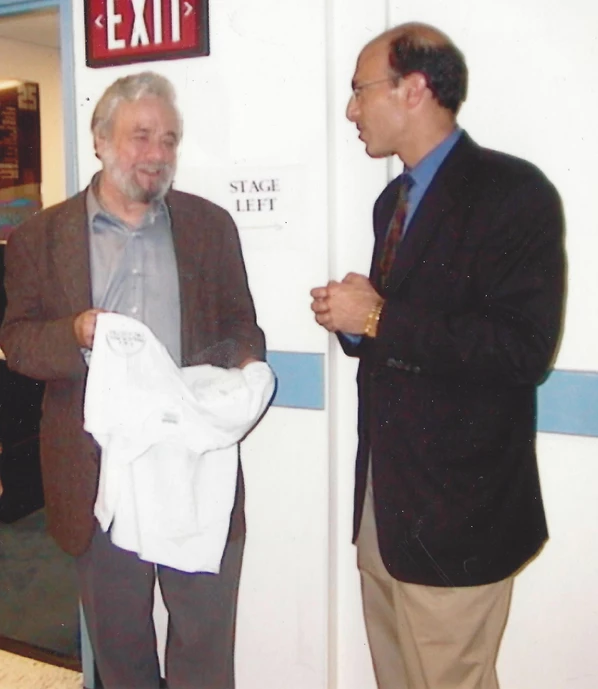 I enjoyed reading so many moving tributes following the death of Stephen Sondheim, who played an outsized role in the lives of so many. I feel very fortunate to have been involved professionally in two concert versions of musicals he attended (most notably the 1985 star-studded concert version of Follies with the New York Philharmonic) that have been among the highlights of my career in the arts. What is most satisfying, however, has been seeing that his work had the same powerful, emotional impact on my children when they were teenagers as it did on me. I can't wait to introduce my grandchildren to Sondheim's masterful and timeless music and words.
Juxtaposed to this sadness was the hope and joy I felt when I attended a performance (in full disclosure, at which my wife, Susan Lewis, a senior producer of arts and culture at WRTI, served as M.C.), showcasing the seven new winners of Astral Artists' National Auditions. As expected, it was wonderful to experience the virtuosity of each of these talented, diverse young artists in varied repertoire on a wide range of instruments (including saxophone, guitar, and electronic string duo, as well as piano and violin). What was truly inspiring, however, was to hear the artists speak so confidently about their motivations for pursuing a career in the arts, which for all of them included responsibility as citizen artists to use their music to make the world a better place.
---
A Dignified Exit
By Alan Brown
What with the sad state of plastic surgery and pop stars unwilling to face their later years au naturale, two events this year gave me a little positive reinforcement. It is my custom to dip a toe into pop culture at least once a year, and this year's foray was the tour stop by Ricky Martin and Enrique Iglesias at the FTX arena in Miami. Mr. Martin has aged well. He performed with the lively confidence of an old pro who can still dance and cavort around the stage without trying desperately to look twenty-something.
It was particularly heartening, and a bit heart wrenching, to watch the CBS special "One Last Time: An Evening with Lady Gaga & Tony Bennett," which aired on November 28th and is now available through the Paramount+ streaming platform. On the occasion of his 95th birthday, Mr. Bennett sang with a heart full of gratitude, charming as ever, and with the upper register of his voice still intact. While the memory may have faded, the music was still there. Lady Gaga, whose artistry continues to blossom in unexpected ways, was radiant both vocally and in stewarding a transitional moment in the history American culture with amazing poise. In a culture that values youth and beauty above all else, this was the ultimate counter-narrative–a most graceful exit, dignity intact.
---
It is Wonderful to be Back
By Dr. Thomas Wolf
Milestones? That's easy. The six live indoor musical events I have attended this fall feel like milestones. After months of being cooped up in front of a screen, they have been a revelation. Here are five takeaways:
Despite the hype that virtual presentations must become a greater part of the arsenal of music organizations, there is simply no comparison with a live event.
Audiences have been wildly enthusiastic. It is as if they are eating real food again instead of what my Russian uncle used to call "fake with gravy."
The logistics of requiring masks and proof of vaccination have been surprisingly smooth. Audiences have been cooperative and staffs have been well prepared.
There have been more young people in audiences. Perhaps it is because people in my generation are still cautious about attending but how nice it is to feel the energy of the young and not have to look at stages over oceans of grey hair.
There is more comfort with informality. From the way musicians dress to the way they talk from the stage, informality feels comfortable and natural, more intimate, and a tremendous enhancement to the musical event itself.
---
Esperanza
By Dr. Dennie Palmer Wolf
Remember Renewal? That sense that inaugurations, re-sets, and healing are possible? As we face what may be a new wave of cancellations and about-faces, the arts point to the long game. Take the example of esperanza spalding and Wayne Shorter's new jazz opera, "Iphigenia."
Renewal: Lives Lived Fully
Wayne Shorter has been imagining the collision between jazz and opera for decades. In recent times, that vision grew more urgent, as a tremor threatened to make it impossible for him to write music. Determined that the vision shouldn't die, his mentee and collaborator, esperanza spalding, formed a community of artists who would work with Shorter to create such an opera. That meant she ventured into the world of opera and libretto-writing, commenting, "My gift is that I don't know those tropes." Shorter took on a mind-body battle to heal. While it took a total of eight years, the work premiered in November in Boston.
Renewal: The Legend
The myth of Iphigenia probably has deep pre-history roots in our human temptation to beat the inevitable, be it loss, grief, death, or defeat. But that ancient legend took the shape we know through Euripedes' play that tells the story of how the warrior-king, Agamemnon, agreed to sacrifice his daughter, Iphigenia, in exchange for favorable winds allowing his fleet to sail to the Trojan Wars. That Greek play was re-imagined by Racine in 1674 and remains a standard of the classic French theater. The core legend has been renewed in at least a dozen operas, including Gluck's 1779 version in which Iphigenia escapes death and a deer dies in her stead. Nearly 250 years later, in the 2021-22 season at the Metropolitan Opera, it will be revived. Some viewers even argue that Iphigenia shows up in the "Sopranos" episodes. There have even been rumors of a graphic novel. As evidence of its regenerative power, this legend-with-nine-lives has inspired the new jazz opera collaboration between esperanza spalding and Wayne Shorter. But this Iphigenia remakes the familiar opera heroine. She is played by five different women, with five different voices, giving her a complex internal life in which she debates whether and how to embrace the fate the gods have declared. Gone is the legend of an obedient or naive daughter stretched out on the stone altar. She climbs up.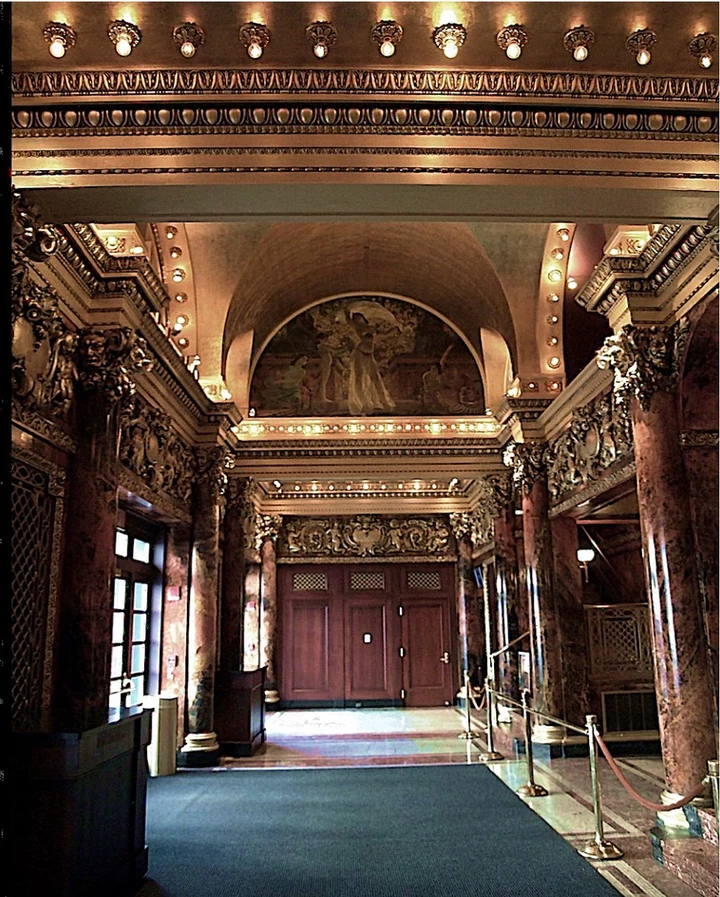 Renewal: The Bricks and Mortar
And this all unfolded in the Emerson Cutler Majestic Theater that in itself is a story of renewal. The building was commissioned in 1903 by a scion of a department store fortune, eager to see Boston on the map as a cultural center. In the 1920s the Majestic became a thriving vaudeville house. Thirty years later, in the 1950s, it was transformed into a movie theater showing major run films (even defending "Exodus" as the American Nazi Party picketed). As movies moved to cinemaplexes, the theater crumbled and emptied, standing dark and disabused until 1980 when it was bought and restored to its original Beaux Arts glory by Emerson College as part of its downtown arts campus. Now it is home to an opera company, a celebrity lecture series, and the cutting-edge productions of Arts Emerson like the spalding-Shorter "Iphengina."
Renewal: Going Forward
The crowd that poured out onto the street after the performance was a renewed audience. They had decided to attend a live performance, left their homes, traveled, listened to, and witnessed a spectacle in a place that had presented wonder for over a century. By so doing, they were living, breathing evidence of renewal.
---
On Death and Music
By Alan Kline
I appreciate the glory of the greatest artists sharing their craft as much as anyone. Their brilliance, talent, creativity, and influence can be inspirational and I am excited to once again be able to experience it in person. The past year reminded me that I find the most meaning from artists' acts of sharing: the story that they need to tell, music of deep personal significance, movement that expresses the unspeakable. Cut off from concert halls, museums, and theatres for much of 2021, I continued to see this in smaller moments such as YouTube videos, children's drawings, mixtapes, lawn signs, and two musicians playing at a dying man's bedside.
In just the past month we've seen outpourings of grief and tributes at the loss of genre-defining artists like Stephen Sondheim, Virgil Abloh, and Vicente Fernández. For many though, the absence of close friends and family this December is most deeply felt but there are rarely public tributes to commemorate those losses. Instead, we rely on more personal memories. One of those for me and my family was with a relative in his mid-nineties whose death came gradually last summer. Those close to him were able to gather at his bedside for weeks to say their goodbyes and how much he meant to them. The last time I saw him we were joined by two friends of his who were musicians. All of a sudden space was cleared for a cello and a harp and everyone there became the audience for a selection of classical pieces, show tunes, and hymns. The dying man quickly fell asleep, but his friends kept playing. Soon everyone listening had tears in their eyes. It was not the quality of the music itself, while wonderfully played, that moved us. Instead, it was how the world quieted allowing us to be in the moment in a way that we had not previously allowed ourselves. The tiny concert became a communal outpouring of love and appreciation where all felt connected in having been touched by this man.
When he died, his widow encouraged me not to come to the funeral. I had moved to a different state and she said what was important to them was that we had been together when he was alive. I thought about the funerals I've attended and realized at each one it was a musical moment that I remember most. Indeed, nothing calls to mind fond memories for the people I've lost more than specific songs. Much has been written about the relationship between music and memory and I find myself immensely grateful to these two musicians who came into my life serendipitously. Their gift was as much for those saying their goodbyes as for the man they played for.
---
Material and Memory
By Megan Bander
In March, I took a road trip to Palm Springs to see Desert X, a series of outdoor art installations. Traveling to this in-person arts experience—albeit an experience in the open desert with seemingly infinite space for distancing—as vaccination efforts were underway felt like a transition to a new phase of the pandemic. The piece that left me thinking was one called "What Lies Behind the Walls" by Zahrah Alghamdi. It was a towering monolith that simultaneously rose out of and blended into the desert landscape behind it. The artist described the work as inspired by her memories of the landscape of her own country, Saudi Arabia, but constructed using the materials collected from its site just outside of Palm Springs citing similarities in the desert palettes.
Materials can evoke memories of a place. In my case, despite the vastness of the landscape, I was transported back inside the walls of the museum. At the installation site, I joined a procession of other arts-goers as we made our way up the hill to see the work. The ritual of walking up to the site in this quiet, bright, airy space reminded me of the sacred space that museums can offer. Somehow in the open desert, the piece and its location demanded a moment of reverence, a moment that we often seek at the museum. Here outside in the desert, I was back inside a space that has been so meaningful to me.
The piece erects a wall in the desert. It is a barrier that blocks out a portion of the landscape but also invites you to look behind and beyond. The artist described the work as a call to break down barriers. The experience of ritual and reverence created outside will stay with me as we move into 2022 and consider new ways our sector can work creatively to serve audiences under challenging conditions.
---
Sharing Broadly and Boldly
By Kathleen Hill
2021 has been marked by countless returns in my life: a return to the workplace after completing a master's degree with an inauspicious graduation in May of 2020, a return to singing in liturgical settings after months of serenading my empty car, a return to friends and family who had only been seen in small boxes on screens or across odd distances in back and front yards, a return to travel (of a sort) to discover new places and passions, and a return to arts venues to be consumed by sound and feeling—joy and discovery.
Across these many happy returns, I've realized that the best thing I can do is share these adventures, moments, and talents with the people in my life. I'm taking my parents to modern art museums when they likely haven't visited these spaces since they were field trip chaperones. I'm taking my cousins, who haven't seen much on stage since high school, to plays. I'm taking my entire family to an immersive exhibit, something none of us have seen before but that we all may find ourselves seeing a lot more of! I'm also much more open about the fact that I sing—and that the opportunity to do so in a mask that makes me look a bit like a duck became a lifeline when everything else seemed to be in a never-ending "hold" or intermission.
This is all done in the hopes that the sector that I love can come back strong and can be defined by a series of spaces that feel welcoming and warm to all who enter them. If you can, bring someone with you when you return. Share an intrinsic part of you with someone new.