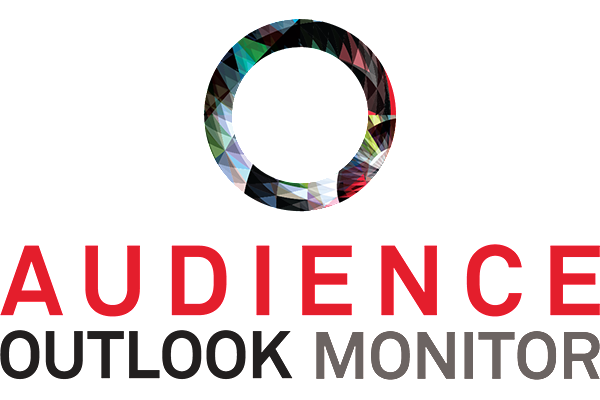 Executive Briefing Resources & Upcoming Seminar on Immersive Experiences
Thank you for registering for the Dec. 6 Executive Briefing with Alan Brown: "What Happened to Audiences?"
Below, you'll find a link to the session as well as answers to the questions asked during the session. You also will find out more about our seminar on immersive experiences. Since the session, several of you reached out to let us know that you experienced problems loading the session and/or received a message that "the session is full." We reached out to Crowdcast, the software provider we use for executive briefings, and they let us know that they are experiencing problems with the new version of the Crowdcast software related to how registrants are let into the room. They apologized profusely, and we add our apologies as well. They hope to have a fix in shortly, but sadly that doesn't help those of you who were inconvenienced during the session. We will be testing this seriously prior to any future sessions to make sure it does not happen again.
You shared questions during the webinar. Alan has answered them, he has shared his slides, and we uploaded the recording of the briefing onto Vimeo.
---
WolfBrown Presents: Making Sense of the Landscape of Immersive Experiences

A Two-Day Intensive Seminar for Performing Arts Administrators
Registration deadline extended to Tuesday, January 3, 2023. Several spaces still available.
While nonprofit arts organizations work to rebuild audiences post-pandemic, the commercial entertainment landscape has shifted dramatically. Producers of immersive experiences of all kinds are extracting millions of dollars in demand for live entertainment from major markets across the US, much of it arts-based.Our purpose in offering this seminar is to support participants in gaining a sense of the range of new programming opportunities in the augmented, immersive and virtual programming spaces in order to make smart investments in the most promising new programs.
Who should attend
Artistic administrators, programming directors, and CEOs with purview over programming.
Dates
Monday – Tuesday, January 23-24, 2023
Location
All events will be held at the Motown Mansion, 918 W. Boston Blvd., Detroit, Michigan, 48202

Maximum class size
12 – 15
Reduced rate registration
A small number of reduced rate registrations for $395 are available for administrators representing small and mid-sized organizations serving historically marginalized populations.