Team: Dr. Dennie Palmer Wolf, Dr. Steven J. Holochwost, Ellie Brown, CUNY Lehman College Students, and West Chester University Students
At the Research on Equity via the Arts in Childhood (REACH) Lab, WolfBrown researchers and colleagues partner with community organizations that promote equity in access to arts and creative experiences to study their impact on children and families facing stress and trauma related to poverty and racism. The REACH Lab is committed to building on individual and community strengths and to examining what could happen if children and families were provided with culturally relevant and supportive opportunities for experiencing, engaging, imagining, inventing, and originating.
Currently, with support from the National Endowment for the Arts, REACH researchers are diving deeply into the ways in which music might play a significant role in the lives of young children and their families. More specifically, we are conducting studies that examine the role that active musical participation may play in:
Strengthening family bonds, increasing mutual regulation, and nurturing early communicative development in toddlers and their caregivers;
Improving young children's capacity for self-regulation in pre-school settings; and,
Developing the neurophysiological functions that may underlie self-regulation.
A recent report by Steven Holochwost and colleagues related to this project suggests that findings are mixed, and participation in intensive orchestral music training does not cause gains in executive functioning, self-perception, or attitudes toward school in young children.
Key partners in this work include Carnegie Hall's Lullaby Project, Settlement Music School's Kaleidoscope Music Project, and Play On Philly's Tuning the Heartstrings program.
For additional information about the REACH Lab, its work, and its team, visit the Lab's homepage on West Chester University's website.
For additional information about WolfBrown's history of work with the Lullaby Project, visit our Carnegie Hall project highlight.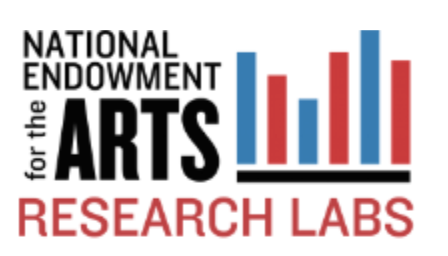 *This NEA Research Lab is supported in part by an award from the National Endowment for the Arts (Award #: 1879148-38-C-21). The opinions expressed in this material are those of the author(s) and do not represent the views of the National Endowment for the Arts. The National Endowment for the Arts does not guarantee the accuracy or completeness of the information included in this material and is not responsible for any consequence of its use.