An Interview with Antonio C. Cuyler
By Alan Brown (edited by Annick Odom)
This post is part of a series examining more leadership training in the arts.
Antonio C. Cuyler and I sat down to talk about capacity building around access, diversity, equity, and inclusion (ADEI). Cuyler is the founder of Cuyler Consulting, which partners with cultural organizations to maximize their impact and community relevance through ADEI. We discussed the challenges the arts and cultural organizations face in their ongoing ADEI work. Our conversation touched on the need for capacity building at the board level, the importance of recognizing different kinds of capital, and the need for ADEI to be integrated with core operations, not a "special project."
The arts sector has been actively engaged in reckoning with racial justice for a number of years. How far have we come?
The creative sector is really late to joining this conversation. Take, for example, the Philadelphia Orchestra, the first orchestra to hire a full-time EDI professional in 2020 after George Floyd was murdered. In museums, it might've been 2019. The prioritization of ADEI professionals in cultural organizations is still a recent practice. We have very large organizations that have been going in a particular direction for over a hundred years… And we want D-E-I-E-D-I-A-D-I-JEDI– whatever acronym you use – to shift the organization's direction. It is a mammoth undertaking.
What's been your experience working with individual arts organizations on their DEI initiatives? Where do you see roadblocks? Where do people run into walls in this work, considering both the internal staffing and external programming aspects of DEI?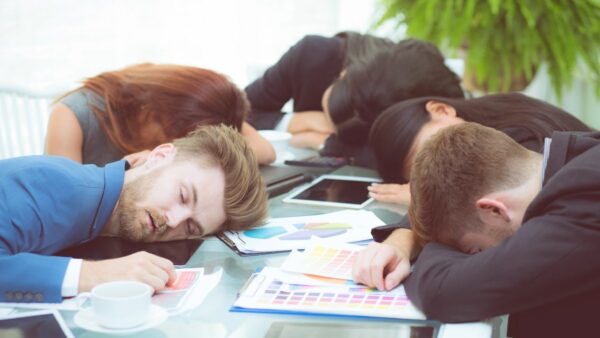 One aspect is fatigue. If cultural organizations practice ADEI as separate from, versus integrated in, the organization's cellular structure, then they will experience fatigue. Nonprofit organizations with 501(c)(3) status are supposed to serve the entire public. Arguably, if you haven't been doing this work, and if you're not committed to doing this work, then you can't claim to fulfill your nonprofit charter. Fatigue can set in when people feel like they need to see the results faster in terms of their audiences and ticket sales. Clients have said to me, "We have to choose between ADEI and a Covid-19 recovery strategy." I responded, "Why isn't AEDI your Covid-19 recovery strategy? There are empty seats now that were not empty before. You can replace those empty seats with new people interested in what you have to offer. But, first, you need to make an invitation. And when they come, you need to ensure that they feel welcomed."
Many board members of arts nonprofits are successful people who've been community leaders for many years. Yet, they may not be comfortable talking about equity. In some cases – I've heard it with my own ears – they feel that "inclusion" is the endgame, not equity. What is your assessment of the need for capacity building at the board level?
A lot of times, because boards are made up of folks who have the capacity and the wealth to give, and there are questions sometimes about how they acquired their wealth, the conversation naturally is going to cause discomfort because it speaks to the power structures in our society that are pretty dynamic and evolving. But also, personally, no one likes to get called to the mat for how they may or may not have acquired their wealth, or how uncomfortable or unwilling they might be to see power in ways that would make them uncomfortable. If I can hoard power because I have wealth, then that makes me feel more powerful, right?
Cultural organizations need to think differently about recruiting board members and also look at board members for having more than just financial capital to bring to the conversation. Because in some historically and continuously oppressed communities, the person with the most power is not necessarily the wealthiest. I don't make the distinction that some people think that financial capital is critical in comparison to other types of capital: aspirational, navigational, reputational, cultural, intellectual, emotional, spiritual, community, or otherwise. It is an opportunity for cultural organizations to think differently about their boards and where people with wealth and the capacity and means get to sit in relationship to the structures of power within the organization.
What future approaches to capacity building might help nonprofit leaders grow in their understanding of equity and see more solutions to redressing inequities?
How do you get a board to become receptive to change? Because change management is implicit to ADEI work. I've told some board members and clients that if you have a board member who advocates for the status quo and is willing to fill the budgetary gaps, you don't have to change. If they're willing to give you the money to cover the loss of contributed and earned income you're experiencing, you don't have to change. But at some point, you will have to ask is this sustainable? You must ask yourself, are you serving your community, or are you serving the interests of wealthy donors?
I see ADEI as a mission-critical, ethical, and business issue. It's all of these because developing an anti-oppression and anti-racist ethos and practice is, ultimately, more profitable. For instance, Bud Light had the right idea when it tried to engage with the trans community through a trans influencer because trans people have disposable income and enjoy beer. Why in the world would you exclude them? If you exist in a capitalistic society, capitalism is about making available to as many people as possible whatever you have to sell, whether a product or a service. And if you're excluding a particular segment of the population that has disposable income, that's not good business, no matter who thinks it is.
Culture has historically been wielded as a tool for class distinction and maintaining social hierarchies. Institutions continue defining themselves within narrow confines, even as public taste expands. I often wonder, is it counterproductive to box ourselves into specific disciplines and genres? Do you believe there's a discrepancy between the democratic ideals we claim to uphold and the actual practice within the cultural sector?
There is an explicit, deeply ingrained colonialism in the system disseminating different forms of art. For instance, why does opera, with only 2% public participation on an annual basis, receive preservation and dissemination through a nonprofit system with benefactor access? Meanwhile, an art form like gospel has to compete in the commercial marketplace. Which actually makes me, you know, wonder out loud, have we been "playing" democracy or "practicing" democracy, right? It's puzzling why orchestras and opera companies in demographically diverse cities don't embrace a variety of musical traditions and voices. This mindset perpetuates the colonial legacy, compartmentalizing and categorizing cultural expressions. The conversation about cultural democracy and the democratization of culture is at the heart of dismantling these colonial frameworks.
What's been your experience with existing approaches to board orientation and training?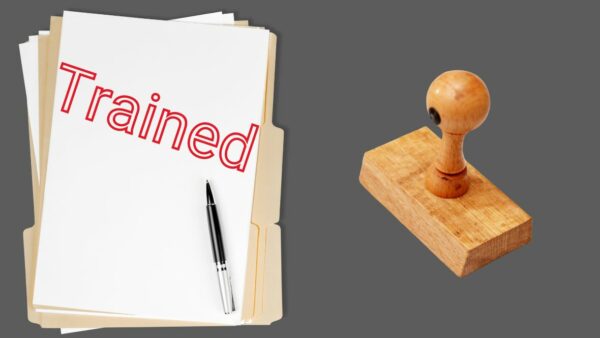 I have always wondered how prepared boards are to serve. Do they understand the duties of care, obedience, and loyalty, and how does that trifecta of duties enable and create the space for ADEI? Because if it's just rubber-stamping, then the organization isn't getting the full benefit of having a board with diverse voices and different perspectives who can shape their organization's direction.
Unlearning is hard work, and some folx, especially if they have to unlearn the things that enabled their success, do not want to change. So, it is an opportunity. I suggest framing ADEI as "education," not "training" because training is short-term and one can easily forget it. There's something about education that suggests a transformation happens, and you cannot go back to how you thought and existed before you encountered the intervention of education.
---
More about Antonio C. Cuyler
Antonio C. Cuyler, Ph.D. (he/him/his) is Professor of Music in Entrepreneurship & Leadership in the School of Music, Theatre & Dance (SMTD) at the University of Michigan. He is the author of Access, Diversity, Equity, and Inclusion in Cultural Organizations: Insights from the Careers of Executive Opera Managers of Color in the U. S., editor of Arts Management, Cultural Policy, & the African Diaspora, and most recently co-author of the League of American Orchestras' report Racial/Ethnic and Gender Diversity in the Orchestra Field in 2023. He also founded Cuyler Consulting, LLC, a Black-owned arts consultancy that partners with cultural organizations to maximize their performance and community relevance through access, diversity, equity, and inclusion (ADEI).

This is post is part of our On Our Minds newsletter. Previous issues of On Our Minds focused on equity in the arts. You can read them here:
Arts Outcomes Worthy of Pursuit – Joanna Borowski and Samuel McDonald of the New Jersey Symphony's Education and Community Engagement Department share outcomes they considered worthy of research for their Training Ensemble.
Access to Evaluation Services – Finally, our colleague and collaborator Allison Russo shares how close to 100 arts education organizations in Newark are working together to gain access to quality evaluation services.