Audience Outlook Monitor is a community of practice facilitated by WolfBrown to advance the cultural sector's understanding of audiences through research. There are no boundaries around the learning – we invite everyone to join the community to take advantage of periodic webinars, publications, and other learning opportunities. We hope community members will also contribute their own perspectives. 
Through this community, we plan to offer:
Referrals to important academic and applied research from around the world that has implications for audience building
Opportunities to question leading researchers about their studies
Skills-building workshops on various research techniques
Briefings on evaluations and research studies related to audience development
Opportunities to nominate research topics, and to influence the design of future AOM studies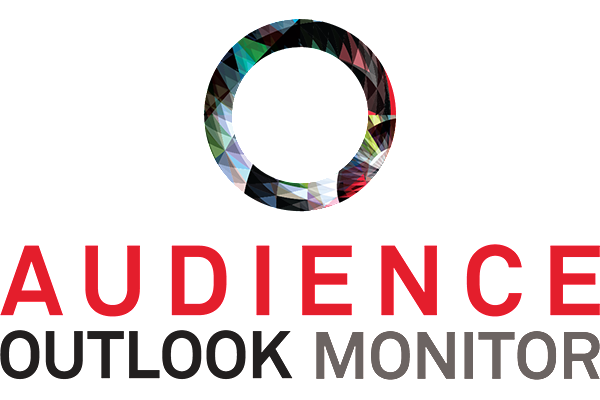 For 2023, AOM community activities will revolve around the topic of customer relationships. Specifically, we will reflect critically on subscription as a relationship and think collectively about other types of customer relationships that capture loyalty, affinity, and passion, and that speak to the lives of current day arts consumers.
By the end of 2023, we plan to offer community members free access to a publicly-available dashboard with aggregated data from a selection of past audience studies, with the hope that expensive research conducted by funders and organizations can pay dividends to the sector long after the initial work.
Watch previous webinars and find out about upcoming events. If you're not already part of the Audience Outlook Monitor community, please sign up. 
---

Our radically new cohort model for audience research was developed over two years during the Covid-19 pandemic and is now a permanent program. AOM surveys are alow-cost alternative to expensive, customized market research.
Four Basic Surveys cover the core research topics of greatest interest to most organizations. Each of these surveys will deploy once per year in a cohort. To gain trend data, you may wish to repeat one or more of them annually or every other year.
1. Demographics and Buyer Behavior Survey – AVAILABLE NOW
2. Communications and Media Use Survey – AVAILABLE NOW
3. Audience Experience Survey
4. Programming Preferences Survey
We'll also continue to bring forward Special Topics Surveys addressing urgent issues facing our sector, as with the Covid-19 Study, which launched in 2020.
5. The IDEA Study, Phase 1 assesses audience attitudes about inclusion, diversity, and equity
6. Donor Motivations Survey