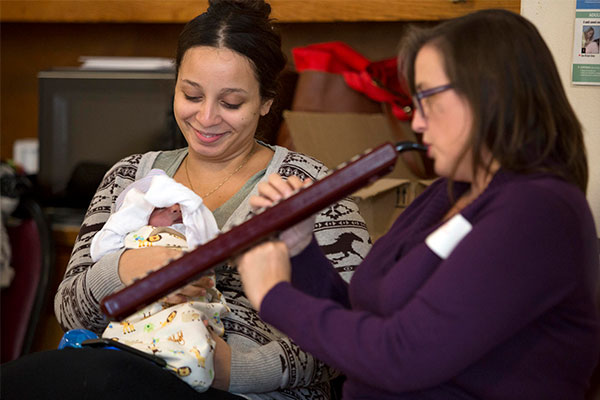 A recent concert by Carnegie Hall's Lullaby Project was reported on in the Inquirer discusses our research in Philadelphia.
We have been studying the impact of the Philadelphia project as part of an NEA Research Lab, supported by the William Penn Foundation. The focus is on family engagement, music in early literacy, and the role of parents as first music teachers.
Among the soon-to-be-published Philadelphia findings are positive results for the mothers and, ultimately, their children, according to researcher Dr. Dennie Palmer Wolf. Women involved in the project feel more empowered, with more satisfaction in their role as caregivers, she has found. They also develop more understanding of their children's behavior.
"They come to see their children in much more complex ways," Wolf said
Read the full article in The Inquirer here.