WolfBrown will be partnering with the three campuses of the Ghetto Film School on a longitudinal evaluation that focuses on its student fellows and alumni.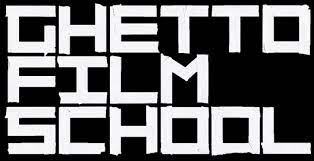 Ghetto Film School (GFS) is an award-winning nonprofit founded in 2000 to educate, develop, and celebrate the next generation of great storytellers. With locations in New York City, Los Angeles, and London, GFS equips students for top universities and careers in the creative industries through two tracks: an introductory education program for high school students and early-career support for alumni and young professionals. GFS serves over 8,000 individuals between 14 and 34 years of age annually.
The project is a remarkable opportunity to:
Work collaboratively with staff, students, and alumni on the design and conduct of the evaluation.
Combine large-scale quantitative survey research with nuanced qualitative data that will include interviews, focus groups, and portfolios of work. This work will also include in-depth autobiographies by selected fellows and alumni. Their diverse personal stories will encourage storytellers entering and changing the field of filmmaking.
The work will be completed in partnership with colleagues from GoldSmith Partners and begin in the summer of 2022.