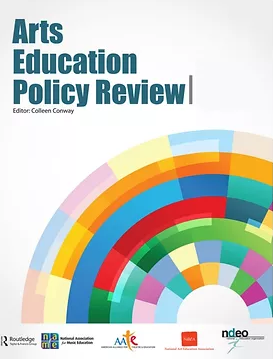 In this special edition of Arts Education Policy Review (AEPR), Dr. Dennie Palmer Wolf and co-editor, Jeff Poulin of Creative Generation, bring together a variety of perspectives from community-based arts organizations around the world to highlight and reflect upon the ways in which they, their organizations, their localities, and the youth they serve responded to the COVID-19 pandemic between March – September of 2020.
These articles reflect the uncertainty that marked the early months of the pandemic – a time when youth-centered arts organizations sought to balance cultivating creative skill-building, inquiry, and expression with providing essential services akin to those of food pantries, internet hubs, and financial clinics. In making that transition, old habits and assumptions gave way to fundamental questions about the definitions of art, arts education, community, leadership, funding, and policy.
More about AEPR: Arts Education Policy Review (AEPR) is a journal dedicated to the discussion of major policy issues concerning P-12 education in various arts in the United States and the rest of the world. Addressing education in music, visual arts, theatre, and dance, the journal presents a variety of views and emphasizes analytical exploration.