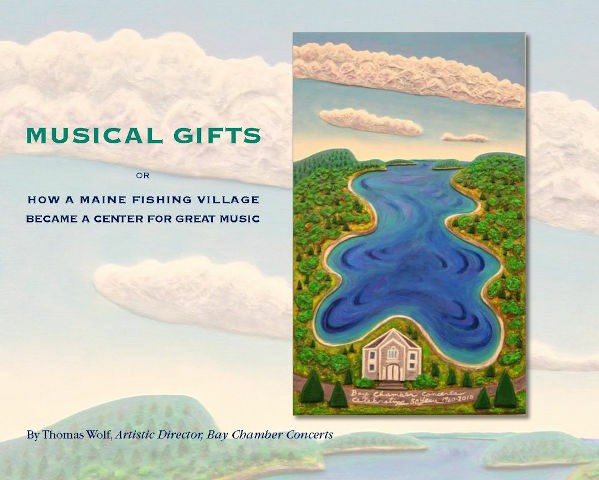 How did a fishing village, famous for its great sailing ships, its lime kilns, and the purity of its winter ice become a center for great music? This charming book tells the story of a coastal Maine town that has, for almost a century, been a destination for some of the world's greatest musicians. Launched as a summer music colony by the philanthropist Mary Curtis Bok Zimbalist in 1930, the community's history reflects a larger story of classical music in America. The story is told by Thomas Wolf, the former Artistic Director of Bay Chamber Concerts, whose family was part of the musical history of Rockport, Maine for three generations. The book contains over 60 historical photographs and is full of amusing and never-before-told anecdotes of some of the great musicians of the twentieth century.
Otter Island Films produced a documentary about the history of Rockport's musical community and Thomas Wolf's family's involvement in its sustenance. The film, Musical Gifts, is based on the book by Thomas Wolf. Watch it here.
As a courtesy, for readers of this WolfBrown website, we have provided the full text of this book for you to access and download.