Alan Brown and Marco Bruscoli gave a special presentation on the Past, Present, and Future of Immersive Experiences – as the Blumenthal Performing Arts Center continues its exciting search for a new space for immersive art and entertainment in Charlotte.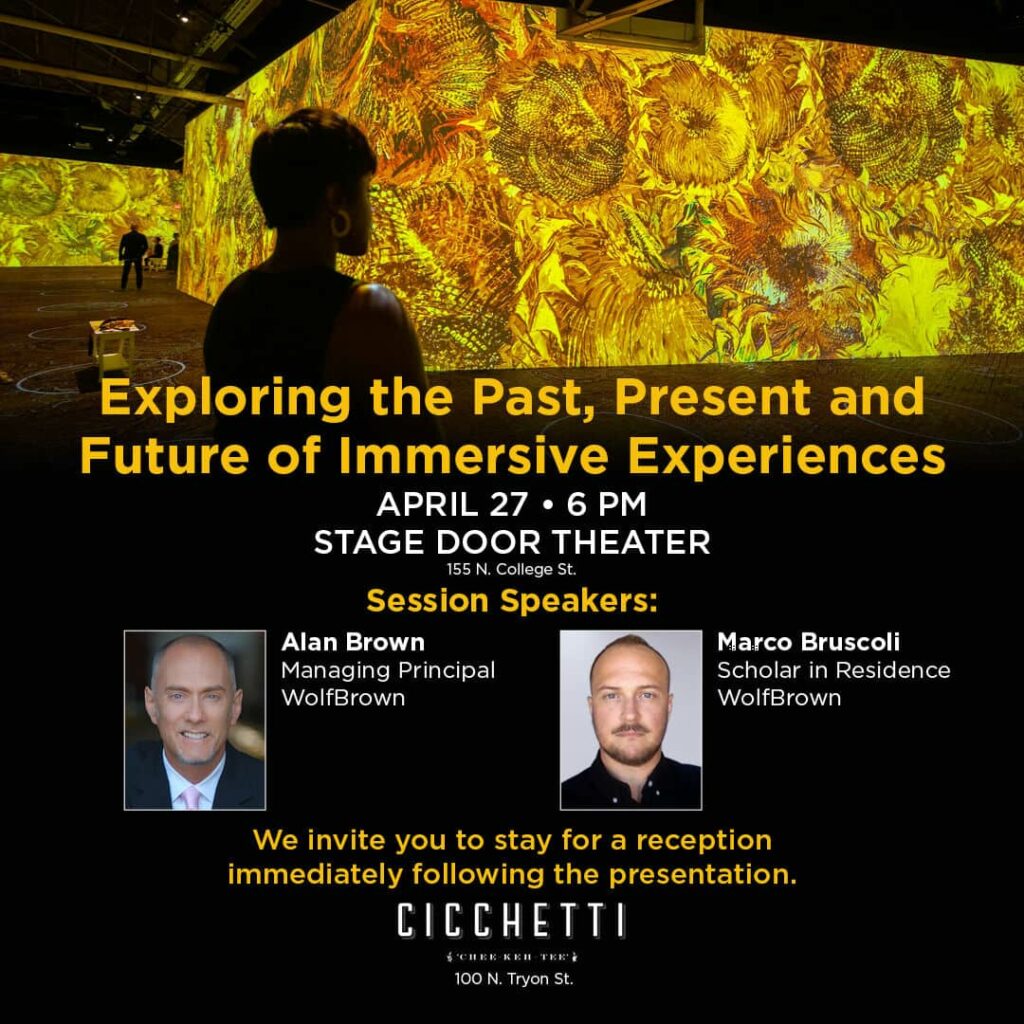 Arts organizations need to think differently and collaborate more broadly on product development. What kinds of experiences will generate new interest in the arts and attract the next generation of audiences? Alan Brown and Marco Bruscoli shared an overview of research on emerging programming practices in the arts and entertainment sector, covering in-real-life, augmented, and virtual experiences, and key technological advances that could lead to significant new strands of programming.
This presentation was free and open to the public.